Welcome to the FIFTH installment of Isaac Hunter's Online Bible Study, a systematic analysis of the 66 books of the protestant bible.
This is an online class, organized informally and asynchronously. There are no sign-ups needed, no grades to be got, just a clear analysis of the bible and it's peculiar and fantastically supernatural message for us from outside the bounds of creation and time itself. So, check back in often as new episodes will arrive each week.
You can also subscribe to this bible study by clicking HERE, using your favorite RSS feed reader, so you'll never miss a single episode.

Reading the Text
We are starting a new book in this episode, so please take some time to read through the section we are focused on, Genesis 1-2. This will serve as a good reminder and foundation as we work through the text.
In the Beginning
"In the beginning" εν αρχή (G1722/G746). This phrase is of paramount importance, though we know very little of what came before it. Modern society would say this term is an antiquated relic used by simpletons to describe the Big Bang, when – in their estimation – everything exploded out of nothingness, to then go on to form the universe, the galaxies, the solar system, planets, earth, and, ultimately, life.
It is impossible for us to argue their conclusion, as their presuppositions limit themselves to the natural world with its formative processes (2 Peter 3:4). But, we, who believe in the work of Christ, know a more sure testimony of truth – reality. For, if indeed saved by grace, we have entered into the great fellowship of the mystery of all time (Ephesians 3:9), and have both heard and been taught by Jesus himself (Ephesians 4:21).
Much Must Having Come Before
We know there was a "before," as the Scripture attests of the angels and of Lucifer's fall (Luke 10:18), which, perplexingly, seems to have coincided with Creation itself (1 John 3:8) or, possibly, the creation of man.
But, these mysteries are not for us to know yet (1 Corinthians 13:12), but when all is destroyed and reformed (2 Peter 3:10), when the city descends and we are dwelling with Christ, then we will know just as we are known.
Much must have occurred before εν αρχή, for the earth was found empty, cloaked in darkness – the Spirit hovering over the surface.
What was it doing there? Why was the earth void? The Greek states it was αόρατος και ακατασκεύαστος (G517/G180.2) "unseen and unready." Imbued with darkness, coined the αβύσσου (G12) "abyss" (see also Luke 8:31; Romans 10:7; Revelation 9:1ff).
It is here, amidst this blank state, where God speaks to the creation of φως (G5457) "light." This is distinct from the natural light of the Sun and Moon and Stars (Genesis 1:14-16). It is the light of Christ, the Lamb (Revelation 21:23).
God went on to create, to arrange, to bring into being all that is, all that we know of the material world. He separated the light from the darkness, created the "day," oceans, a firmament in the sky above, dry land, continents (or, possibly a single continent before the flood). He made the plants and trees grow and thrive.
We have no way of knowing if this new world was anything like our own today. Much has surely changed over the span of time. Countless generations have come and gone in the wake of God's plan. So many have been born, have grown, have lived their lives, and died, forgotten.
But God remembers them all. Knew and still knows them all. All will one day be brought back to life in the Resurrection (John 5:28-29).
He not only created day and night, but separated them by markers of signs, for the "seasons, the days, and the years." He established the sun to rule over the day and the moon over the night.
God then brought about marine and avian life, ευλόγησεν (G2127) "blessing" them, and commanding (or instilling within them an innate and insatiable drive) to procreate.
The Sixth Day of Man
The sixth day, though, Moses describes something unique. Before, the text is at best, summary. But here we find great detail and specificity in both how and from what the first man was created, but also how he was imbued with that mysterious spark of life.
It is also the first reference of the trinity, "let us make man according to our image, according to our likeness."
There is much dispute whether the "us" here refers to Christ, to Christ and the Holy Spirit, or to Angels. Sadly, to prove their point, many argue against Angels being in the "image of God" to illustrate this plurality refers to the trinity. But, not only is there no reference to the other party God is referring to, elsewhere in Scripture, it is clear – in the resurrection, we will become like the Angels (Revelation 19:10; Luke 20:36; Matthew 22:30), and, likewise, we will become like Christ (1 John 3:2). It cannot be both and neither.
Most Peculiar Angelic Hosts
Angels, as messengers of God, are, indeed, inscrutable. Not much has been written for us concerning their nature or history before "the beginning." But, of all the yet unanswered questions, it is clear by Revelation 19:10, Angels are part and parcel with us in the afterlife.
God, likewise, created distinction within humans (and, obviously, most living creatures) by instituting definite sex/genders. This is, of course, in our day and age, a controversial topic, fraught with much anxiety and provocation. I simply allow the Scriptures to speak for themselves, for those of the devil will never hear, no matter the number of words, for they truly have itching ears (2 Timothy 4:3).
"….If they do not hear Moses and the prophets, neither will they be persuaded though one rise from the dead…."

Luke 16:31
They, like the animals on land and sea, were instructed by God to multiply on the earth. Are we not the caretakers and overseers of this planet? Read Genesis 1:28:
"….Then God blessed them, and God said to them, "Be fruitful and multiply; fill the earth and subdue it; have dominion over the fish of the sea, over the birds of the air, and over every living thing that moves on the earth."…."
In six days, God created the heavens and the earth, the sky, the sun, moon, stars, galaxies, nebulae, and all other manner of material found in the known (or unknown) universe. It was, thus, συνετελέσθησαν (G4931) "completed (entirely)." No continuation. No blind, mechanical processes by which life continued to evolve. This reality was exquisitely and painstakingly designed by a supernatural intelligence so beyond our own limited capacity to conceptualize. He is the very essence of will, of capacity, of depth of volition. There simply are no words by which one can adequately describe.
Settling In
And on the seventh day, God ceased from his labor. He κατέπαυσε (G2664) "rested, settled, inhabited" on the seventh day. And, again, we have no capacity to know how that initial creation appeared. What fundamental physical or metaphysical processes were enforce, what those initial birds or fish or creatures looked like. We can say, from archaeological evidence, very fantastical faunae have existed at some point in the past. True giants roamed this earth at one time, but no longer. Things have changed, catastrophically, regardless of the propaganda masquerading in the modern scientific community.
They are replete with their mantras: natural processes, uniformitarianism, billions of years, evolutionary adaptation, biogenesis,…… anything to deny the judgment to come.
Let it come.
Yet, the very world from which they stack up their evidences, it stands and testifies against them:
"….For since the creation of the world His invisible attributes are clearly seen, being understood by the things that are made, even His eternal power and Godhead, so that they are without excuse, because, although they knew God, they did not glorify Him as God, nor were thankful, but became futile in their thoughts, and their foolish hearts were darkened. Professing to be wise, they became fools, and changed the glory of the incorruptible God into an image made like corruptible man–and birds and four-footed animals and creeping things. Therefore God also gave them up to uncleanness, in the lusts of their hearts, to dishonor their bodies among themselves, who exchanged the truth of God for the lie, and worshiped and served the creature rather than the Creator, who is blessed forever. Amen…"

Romans 1:20-25
A Second Account
So, again, Moses makes account of the creation of the world and all that is found within it.
There were no plants, no rain, and no tiller for the ground. Then God made the first man from the dust of the ground, forming him out of clay, and breathed life into him.
The man, Adam – the first man – became a ψυχήν (G5590) ζώσαν (G2198) "living soul."
This single phrase, of course, could take a lifetime to unpack. For, what does it mean to be a soul? What distinguishes a "living" one from one that is not "living?"
We know Adam was quickened, much like one brought back to life after the temporary cessation of bodily function.
I never experienced death during or as a result of my heart attack. I don't believe my heart ever stopped beating. It was starved for blood and oxygen for well over an hour or more. But, I never was brought back, never quickened to life, after that fire had ceased.
But, God took an inanimate object, made of clay and dirt, straw and stubble, which a child might create from earth and water along the bank of a river – and he energized it with his breath.
It is a karmic conception, full of promise and hope and wonder and what must have been great fear and trepidation upon opening the eyes for the very first time. It is a fantastic phantasm to behold. The spark that thrust creative and volitive expression, to conceptualize, to consider and ponder, to invent and create, to wreak havoc, misery and war.
Was the first man like we? Fully formed in both body and mind? Or, rather, is it the natural process of the brain, even Adam's, developing connections, forming neural pathways, experimenting and experiencing the external as well as the internal, requiring time and space to learn to process, learn to connect, to grow?
Gardener or Guard?
God placed the man in the garden, the παράδεισον (G3857) "paradise." The beauty of it must have been exalting.
Awing and sacred.
God, too, strangely alien, also a gardener, set about planting a multitude of trees in the garden. And, center-front, the Tree of Life, and the Tree of the Knowledge of Good and Evil.
Of these two trees, we have no idea. There is no means by which we can conceive these two eldritch ornamentals, for they both possess their physical properties as well as their orphic symbology that simply transcends matter and principle and process proper.
They are a mystery still yet understood.
Four Headed River of Years Past
And, from here – from the paradise in which God placed the man to live and grow and become more of who he was created to be, a river flowed into the world.
It watered the garden and afterward, divided into four separate rivers: Φισών "Phison," Γεών "Gihon," Τίγρις "Tigris," and Ευφράτης "Euphrates," none of which have Greek Strong numbers, assuming they are transliterations of the Hebrew names (which have Strong designations).
It has been proposed these are the modern: Indus, Nile, Tigris, and Euphrates rivers, but a cursory inspection of these rivers would rule this out. Unless, of course, you take into account the dramatic difference there would be to the terrain between the beginning of Creation to modernity. Not to mention, the impact of the global flood affecting possible continental shifts, etc. There are any number of scenarios that could fit this description. Besides, the only reason to discover the river sources would be to find possible locations of Eden, which would be detrimental to whoever stumbled onto it (Genesis 3:24).
Despite poor translation choice, Adam was not placed into the garden just to tend to it. He was also placed there to φυλάσσειν (G5442) "guard, watch over it." What, pray tell, could be lurking about that would necessitate a guard? Of course, we lack vital information to make informed predictions, but, by speculation alone, I would estimate he was tasked to watch over the Tree of Life and the Tree of the Knowledge of Good and Evil. From whom? Satan. This disagreement (faction, war) between God and the devil is handled sporadically and cryptically at best and, certainly, unfolded at some point before εν αρχή. Thus, it must be abandoned to the mystical realm of the unknowable and unseen.
Adam was free to eat anything from the garden, except for the tree of life and other. This edict from God was out of concern, for death was the consequence of eating. Why? What is the nature of these two trees in the first place? What supernatural, metaphysical knowledge has been withheld from us pertaining to these two species?
Why would eating their fruit cause death? Is it Illustrative only?
Allegorical at best?
I think not.
We simply know in part, and prophesy in part. But, one day, we will see as clearly as as fully as we are seen (1 Corinthians 13:12). There remain many mysteries concerning the theologies and workings of God's hand.
Of Solitary Man
Then God makes a comment (who was he speaking to?) concerning the man he created. He states, "It is not good for the man to be alone."
Of this, I do take issue. Not because God said it, nor even because it is most likely true. But, I struggle not with solitude nearly as much as society struggles with me. Meaning this: I am preferential to isolation and the solitary lifestyle, living such expressions out quite naturally, without mechanical pomp or unnecessarily flamboyant chicanery. I do not wear fancy flowing robes or pray in the streets as a homeless habited hermit monk. Nor am I overly entrenched in spirituality, save what is expressed naturally.
For all of this, I do not think of myself as religious – neither by vocation nor by fruitless soliloquy. Rather, I am simply a seeker by the prodding, I pray, of the Spirit. Of my solitude, I am convinced, this was the way I was wonderfully and conscientiously made. It is a gift, I believe, from God, and this does find support (Matthew 19:10-11), not to mention the ample time Jesus spent alone while alive, and the occupation of John the Baptist (hermit in the desert).
The Creation of the Woman
It is somewhat clear God was referring here to man needing a companion, both for emotional support and for satisfying physical needs.
He first created all the animals and brought them to Adam, in hopes he would name them (and find one befitting him, a good match).
None was found (it is truly difficult to get along with others in this world).
God, then, put Adam to sleep, or έκστασιν (G1611) "change of state." From this word we get the derivative "ecstasy" in which I have much interest.
From him, God took a rib and fashioned out of it a woman. Speculation has proposed a possible odd number of ribs on a male skeleton, which is simply not true. We typically, male and female both, have 12 pairs of ribs. Though, the point needs to be made, we are not a direct creation of God as Adam was. Rather, we are the product of copulation between Adam and Eve, down through the generations. Certainly, Adam lived the rest of his days with twenty-three ribs.
More interesting, of course, is how exactly he ωκοδόμησε (G3618) "built, constructed" a woman from Adam's rib. Surely, there were other components utilized, no? Additional physical, biomaterial? Did he utilize more earth, inert substances that had yet to contain what is life? Or, was the woman fully formed from the single rib (DNA mutagenesis, maybe)?
It is impossible to tell at this stage of human history. But, there will come a time when all things will be revealed.
Adam declared the woman to be part of him, his own flesh, his own bone (literally). He named her υνή (G1135) "woman" since she was taken from man.
So it was established, a man leaves his parents and is Προσκολληθήσεται (G4347) "joined, glued, cleaved" to his wife. The two become (at least in God's eyes) σάρκα μίαν (G4561/G1520) "one flesh."
This, of course, was a great mystery to Paul (Ephesians 5:31-31), but only because the marriage between a man and his wife is a foreshadow of the most perfect union between a God and His Bride.
Finished Undone
And, so it was, at the close of Genesis 2, ending the account (the glimpse) of the creation of the universe, the galaxies, the earth and all it's neighboring planets, the sun and moon and endless stars. It is a simplistic summary of what must have been an incomprehensible undertaking, spanning, for us, eons of time, for God, an immeasurable, incalculable, inaccessible moment of pure, creative, willful, resolute volition. For it is God's purpose to make his power known (Romans 9:17-26; Psalm 106:8). Of what can be known, he has made known to us (Romans 1:19), for He is the INVISIBLE GOD (Colossians 1:15; 1 Timothy 1:17), who dwells in unapproachable light (1 Timothy 6:16).
And the man and the woman were naked together and were not ashamed.
Until the next study.
Assignment
Answer the following questions below, then submit them using the Assignment Submission form at the bottom of this page.
How can we know the truth about our origins? Were we created by God or by evolutionary processes? Is there purpose and design in our existence or are we happenstantial? What is the fundamental difference between the two?

What do you think happened before the Beginning? What things do we actually know happened? What are the hazards of speculation theology? Will we ever truly know the whole story?

What are we to make of the similarities and distinctions between humans and angels? What are angels? Are they capable of sin? Are they able to receive salvation?

How did God create the material world? How did he create man? How does reality continue to exist? What is the purpose of man?

What is the perplexing nature of the two trees in the paradise? Where is the Garden of Eden today? Does it still exist and can we get to it?

Should individuals seek a solitary lifestyle? Please explain.

What was the purpose of creating the first woman, Eve? Did God intend to create her before creating Adam, or was she a response to Adam's response to his lifestyle in the Garden? Should we pursue marriage? Please explain.

Who is the INVISIBLE GOD? What is the true nature of his existence? How might we comprehend Him? Can we see him completely? How does his existence and personality define our own?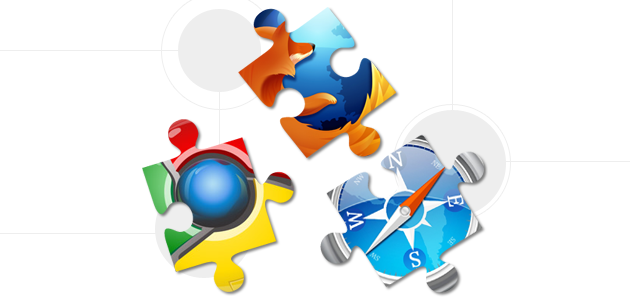 Bible Extension Slight of Hand
I've always thought websites should have a way to hyper-textualize bible references to make it easier and quicker to read a verse or passage referred to, rather than always having to 1. Look up the passage or 2. The author has to quote the passage in the text. This has been a great help in using The Word Bible Software, but a lot of my research is done online, too.
Then I found RcVCite Firefox Extension. I stumbled onto it one day while looking for something else and absolutely love it. You can also get it for Chrome (but why would you want to?)
Once you install, it simply transforms 99% of all bible references you find online into hyperlink text. Upon mouseover, you get the verse reference as a pop-up. Unfortunately, it is not perfect. First off, it does not work in PDFs. Second, it does not always render passages correctly. Depending on how the reference is rendered, it might present all of the verses or possibly just the first verse. There is a link at the bottom of the popup, allowing you to get the entire chapter online if desired.
Another downside, you cannot select your bible version. The only translation it provides is the Recovery Version of the Bible. Why? No clue.
But, despite its drawbacks, I have found it to be an immensely useful tool, allowing quick and easy reading of bible references on websites while researching.
---
I set up a Patreon page so others can join in and support my work as I pursue this Unschooled Master of Theology in Biblical Studies degree, similar to traditional graduate students and professors seeking grant money from individuals and organizations.
Your support and encouragement mean the world to me, and I've set up several options so everyone can afford to participate.
Even just a few dollars a month can go a long way, allowing me to buy books and other learning materials, partially funding travel and other necessary expenses during the journey.
Thanks in advance.
Isaac
---
Assignment Submission Form
Submit your answers to the Assignment Questions using this handy submission form below. Please include the questions with your answers. All submissions will be personally responded to. Some will be shared in future studies.