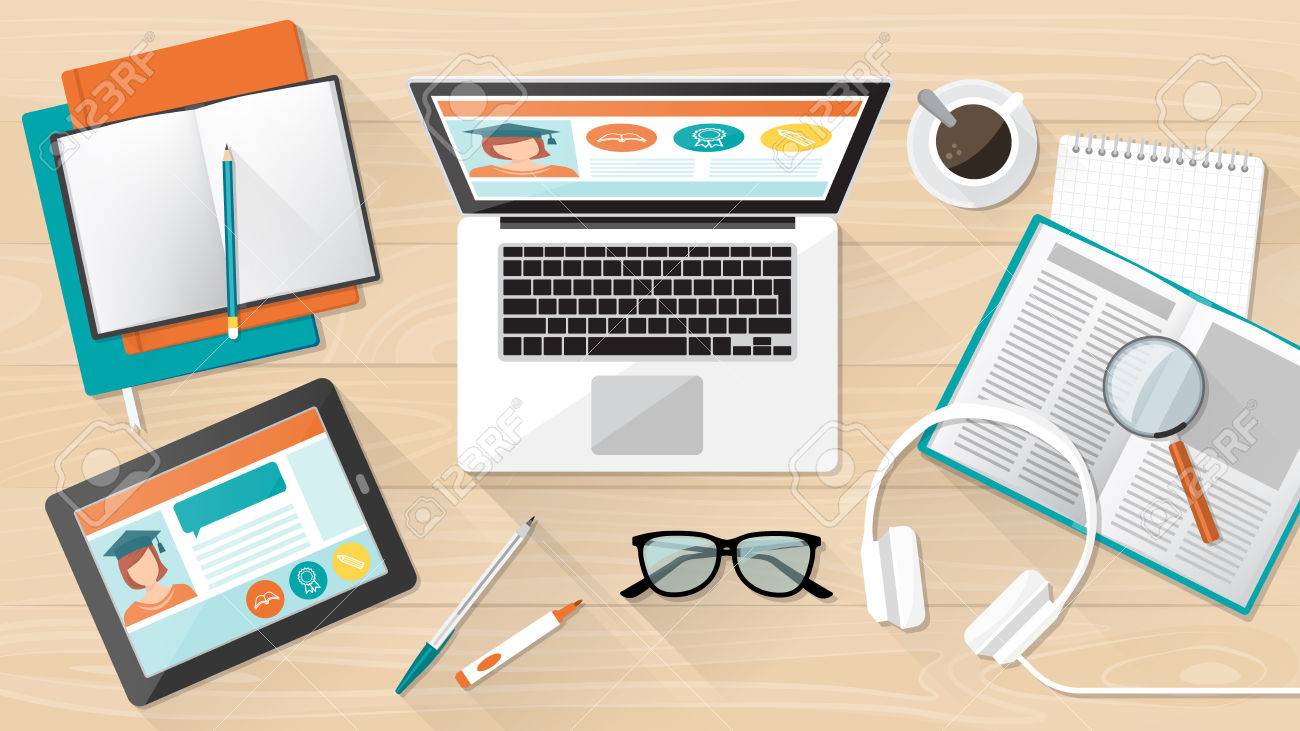 Welcome to another Research Journal update, where I provide information about my life, about my writing projects, and about my unschooled Master of Theology Program (uThM) and life at Eden.
Well, I guess we should get started….
Finished Two Courses
It is official. I finished two big courses awhile back, having completed all lectures, discussion question assignments, and the final writing assignments. Seems a little anti-climatic, actually, but still…
Death Course: I finished the PHIL 176: Death course offered online at Yale. It was quite good, took a long time (I started nearly a year ago before starting my uThM).
It was overall a good course, little lite and sparse on the subjects I'm really interested in, but it worked well as an overview to the subject of Death. I was surprised to find there are very few (if not just this one) course on death online. It really is a subject no one wants to discuss.
The main subjects I picked for the three writing assignments were: Soul Sleep, the Existence of the Soul and Bodily Resurrection. All three deal specifically with what we know of afterlife, or more narrowly, what happens to us at the moment we die (or immediately after).
Regretfully, we have no idea. There are a lot of guesses and beliefs and many people seem convinced of their own particular brand of secret knowledge. But, the reality is, we're flying blind here and each one of us is set to do so solo.
There were extra readings assigned, but most of these I moved to my main reading list and will read at a later date. Of those I'm particularly interested in: Confrontations with the Reaper, I would like to read the entire book. Faith of a Heretic also looks interesting.
Book of Jude: This was my first course at the Koinonia Institute (which is now free). I really enjoyed it. Detailed discussion questions were great, but the three writing assignments I added really encapsulated the effort, making it quite purposeful and effective.
The first two papers were topical, but the last was a re-summarization where I broke down the book to its essence and restated Jude's message.
Basically, his readers were allowing apostates to run amuck, and they needed to step up and do something about it.
Interesting little book, but more so from the passing comments about fallen angels, angels fighting over the body of Moses, etc than the main thrust of the letter.
I love a good controversy!
Starting a Mega Course in Hermeneutics
Okay, so I'm trying a new format this time around. I will be combining several course "materials" together to create a single "mega" or "combo" course. This is similar to what Coursera does with their Specializations.
This particular grouping will be hermeneutical courses: one from KI, one from Master's Seminary, another from the Theology Program, and then lastly one from the IIIM people (maybe – I'm reluctant on this one still).
I will be doing discussion questions from KI and the Theology Program as well as the two assignments from the Master's Seminary course (since I found the 180 page syllabus the other day), lecture videos for all four, and then three additional writing assignments of topics I choose, along with reviews of each.
I plan to do coursework Monday through Friday, while using my weekends and commute time for podcasts and fiction (since it is extremely difficult to take notes while driving or paddling). My goal is to do at least two lectures each day for a total of 10 per week. In this particular Combo Course there are 40 lectures, so it should take four weeks to complete, plus an additional few weeks to do the three writing assignments and discussion questions and tie up all the loose ends.
With each new group of courses, I would like to increase the quality of the writing and work on craftsmanship. I want to develop my ability to argue coherently in the written word, while also infusing elements of narrative and creativity and uniqueness and manifesting a strong and independent voice.
Another focus I would like to emphasize is reading. I am severely neglecting my book reading lately and especially article reading. I think the latter is not quite as essential as the former, if indeed I'm doing the former, which I currently am not. I think if I set aside an hour a day, Monday through Friday, that would be sufficient time to get caught up and feel as if I'm at least able to tread water. Using my laptop and text to speech reader, it's not like its at all laborious. There simply is no excuse.
Update: I've been doing this now for two weeks I think, and it's working pretty well. Two hours of lectures each day, one hour of reading, and one hour of article writing. This is a schedule I should be able to maintain at Eden once there multiple days a week.
On Some Writing I've Done
I've done quite a bit of writing recently, six papers for my graduate studies.
Death course papers you can find here. Papers for my Jude course can be found here.
I also wrote a blog post about a sociologist's review and analysis of research data gathered in the 1930's, the culmination of another man's life's work. It basically predicts the end of Western Culture and Society.
I codified a Preliminary Rule of Life, which I will shape in the future as I test my vocation at the Eden Property. I plan to do future updates, with one being a critical examination of the text of this rule with detailed commentary.
I also caught up on all available seasons of Life Below Zero, and posted a review of that show. You can find it here.
Stumbled backward into the end of a Madam President. Wrote about it here. I was not at all impressed with the ending or how they closed out the show. But, hey, at least they didn't end it on a cliffhanger. So, beggars, right?
I wrote a review of a book I read awhile ago, but it has really stuck with me. It's from Thoreau called Where I Lived and What I Lived For. Fantastic read. One of the best books I've read this year and I would definitely say Thoreau's best work. On the short list of my all-time favorites.
I'm also working through the Earth's Children Series and wrote the review for Clan of the Cavebear.
Storms Roll In Always Makes Me Nervous
It's been storming this last week. Lots of rain and bone chilling winds. But, today it's sunny (coastal weather).
It's winter now, which means there will be colder temperatures outside at least until April. Four months of struggle and I'm not ready at Eden for long term overnights.
It's got me thinking and pondering what it means to live and dwell in a home. What are the differences between the Eden Property and my current house? I sit in my house in a tiny bedroom most of the day. I have a bathroom with basic plumbing. Kitchen with basic appliances. I don't use the living room (I use that space to do stretches) and the hallway and back bedroom I use for storage.
Is it just the warmth factor that I get from civilization? Is it the convenience of the electricity, refrigeration, the comfortable furniture? I technically have most of these things at Eden, too.
Is there something psychological about being out of doors? Of living out of doors? The risks?
Most of human history (biblical or evolutionary – you choose what pill you're going to swallow there) humans have lived out of doors. Under the stars. Amongst the elements. Only recently have we decided, as a species, to set up artificial, semi-permanent and permanent structures. Even worse, to crowd together into finite spaces and suffer the burdens of one another's oppressive spirits.
I still wonder, though…
Is it the cold? The wind? The rain? Is it perceived protection from the wilds? Why do I hold on to tract housing out of fear? Is it fear of the unknown? I have plenty of land on which to do all of my projects (bonsai, gardening, sculpting, etc).
Am I trying to avoid some unknown or unknowable discomfort?
What draws me to nature in the first place? To that particular ridge? To that particular lake?
Why am I so possessed by the idea of living close to, surrounded by, nature?
I, after returning from each trip to Eden, inevitably and nearly immediately reflect fondly and began planning my next trip.
These questions are interesting and I hope my testing at Eden will provide adequate answers.
All About the Eden Property
I planned to go this morning, but last night was restless and I ended up staying awake much too late. The weather is clear for the rest of the week, so I can make another attempt tomorrow.
Update: I actually did not make it last week. Instead I planned to go this week and then put it off another day, but did manage to go on Tuesday. So I will re-edit what I've written here to reflect.
The cold is difficult. With that said, it is relative at best. When I paddled across the lake Tuesday it was in the mid 50's. This is nothing similar to Alaska's 40 below.
But, I have discovered I'm relatively comfortable indefinitely at 65 degrees, which my area supports probably 6-9 months of the year.
This is comfortable with thermals and sweatshirt, peeling and adding layers as needed as my body temperature regulates itself while at leisure.
I got to the property and discovered again no dramatic change, despite the torrential weather of late (rain and winds). I did noticed, quite unexpectedly, the water level has risen probably 4 feet in two weeks.
The narrow dock was floating, though the ramp, shockingly, had not slipped off into the water yet.
Once I came ashore and got settled, fire built in the wood stove (took off first try now that I have dry wood) etc., I went down to the shoreline to see what, if anything, could be done.
Of course, I seek the path of least resistance on most things that make me uncomfortable, but I also rely a great deal on an internal instinct of one kind or another. That instinct has been reluctant to have the ramp off the dock.
So, I attempted to pick the end of the ramp up just enough and, with very little effort, I was able to slide it right back onto the dock (or more aptly, slide the dock under the ramp). I replaced the drag boards and centered everything in about five minutes of work.
Now I'm set for the rest of winter. I can avoid the dreaded drop. This summer I can choose to dismantle the docks if so be it and attach floats to the ramp or dismantle it as well.
At this point I have options and I do not have a ramp in the water all winter.
I was able to double the amount of wood I burned, filling up the top shelf and emptying out a portion of the bottom one.
Also started up the generator and let it run for about five minutes or so.
My plan for the future will be to go over routinely and start excavation on the dug out structure to dismantle and rebuild.
I have decided to leave the new workshop open. No walls. No netting. Even the front will be simply a wood frame with a tarp strung up for the privacy I seek. I can leave a gap between the roof and the tarp to keep an eye on advancers as needed.
I've also decided to save $300 and purchase an economy wood stove rather than the $500 camp stove I was looking at. I mostly made this decision (besides being cheap by nature) due to the larger firebox of the economy stove, and the bigger diameter stovepipe. This economy stove will allow me to cut larger pieces of wood and the fire should burn for longer stretches during the day.
Addiction Workbook Started
I need to kick my addiction to salt and sugar. Last night I started eating and didn't stop until most of my food was gone. I ate a frozen pizza, chicken, ice cream, cheese quesadillas, and then another frozen pizza.
I started reading through a workbook on addiction that includes eating addictions.
What leads me to believe I'm addicted (other than once I start I can't stop), I'm driven often to the store (usually every few days) and I keep cycling back to certain foods that are heavy in salt, sugar or are made from processed corn. It all boils down to salt and sugar.
When I tried fasting a few months ago, eating only one meal a day, I noticed within a day I was experiencing withdrawals. Within a week, I became increasingly depressed and could not seem to do anything. I just sat around and slept and watched television.
When I went back to eating these sugar and salt based foods, I was able to function again. Apparently, I've been self medicating?
So, I plan to go through this workbook as an addition to my uThM materials, and hope to experiment more with fasting in the future (recommended by my doctor).
Until the next update….
---
Please consider supporting my work, my unschooled studies, and my hermitic lifestyle by purchasing one or more of my books. I'm not supported by academia or have a lucrative corporate job – I'm just a mystical modern-day hermit trying to live out the life I believe God has called me to. So, any support you choose to provide is GREATLY appreciated.
---
Excerpt from In the Meadow:
---

A second later, the engine roared to life, and Dawn glanced back, one last time, at the trailer she'd grown up in.
The empty yard.
The trail she'd blazed through the blackberries.
That gaunt looking trailer.
Everything she saw now looked so dirty and run down, almost a shambles.
It was like a dream.
Paul circled wide, then threw the truck in reverse and backed up. As he braked and put it back into drive, Dawn could see Harold's place a few slips down.
Paul gave the truck some gas.
As they went by, she could see Harold standing outside, near his front door, motionless, watching them.
She didn't mention the earlier conversation to Paul.
Why would she?
He was just a creepy ass guy, and one of the handful of things she didn't have to deal with anymore.
They drove out the front gate of the trailer park, down the side street to the corner, Paul stopping for a moment as he waited on the traffic to clear.
He took her hand and smiled at her, then pulled out onto the highway, heading west.
They drove past the Ray's Grocery Store, past the gas station, where Bart was out front, talking excitedly to the Desmond boy.
Paul kissed her hand and she smiled, laying her head back against the headrest.
There was nothing else standing in her way now.
As Dawn began to relax, she watched as her old life quickly dissipate into vapor in their wake.
For the first time in her life, she was leaving Oakridge. She was moving to an entirely different state, a new home, with the man of her dreams.
She'd never even been out of Oregon before.
"Now or never," Paul said, as they drove past the trailhead sign, on the right.
Dawn tightened her grip on his hand.
She'd finally gotten her wish.
She was leaving Oakridge.

---
Buy my book In the Meadow to find out what Dawn will do as her perfect fairytale life begins to unravel. Are the girls calling out from the banks of the Skagit River trying to help her? Do they want to hurt her? What secrets will she find?
Click here and grab your copy today! Get the sequel, Returning the Meadow and keep the story going even longer!
But, trust me when I say, this is going to be a roller coaster of a ride. People are dying all around her, and you have no idea what evil lurks in the meadow! Get started in this thriller story today and find out why they're warning her…calling out to her….trying to tell her…to RUN!
---