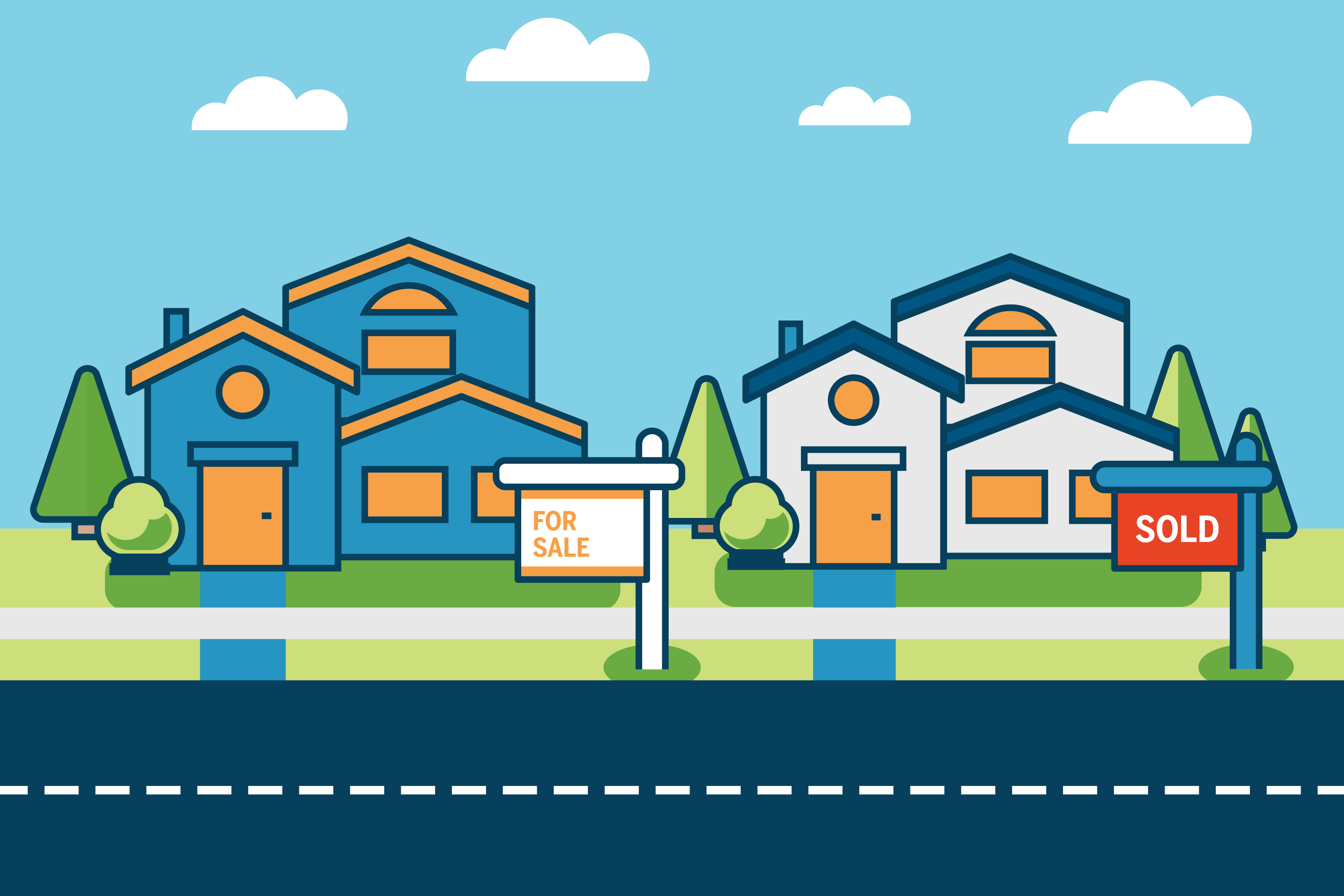 It's now been nearly 9 years since I started looking for a house on the coast. At the time I was running a family business and, given my minimalist (live like a college student) lifestyle, I had socked away a nice amount in a 401K I had set up for the business a few years before.
Unfortunately, the idea of trusting the government with that money scared me to death. I could not sleep well knowing that every time Obama didn't get his way he started threatening to tap retirement savings. It was like his mantra (or maybe I was just overly sensitive).
This, and my conclusion that I wanted to live on the coast, retire on the coast, and ultimately breathe my last breath on the coast, prompted daily searches online, first for bare land and then, as a compromise, cheap land with a small, run down house on it.
Just a few months later, and a lot of looking at potential property, I hit upon the vin diagram where the price was under $50k and the owner would carry (two requirements).
Fast forward to today, and now I have to decide whether or not to just sell it or remodel first and then try to sell. So, with this post, lets look at what it would actually cost (rough estimate) to remodel and what the probability would be for me to get my money back on that secondary investment….
Original Goal of House Purchase
I originally purchased the house to fix up and live in the rest of my life. My parents were also supposed to use it, first as a vacation home, and then later I tried to persuade them to move off the business site in the valley and move over to my house (rent free) so I could take over the house on the business site and expand the business. After a lot of wrestling and dragging of feet, it became pretty apparent they did not have any desire to move (even though they said they did at first).
During that same time, though, as I was finishing up the mortgage ($300 / month payments with a 5 year term, but I typically paid $1000-$3000 each month on the principal) I was feeling "unfulfilled" about the purchase. It was not because I didn't like the house itself, I thought it was perfect for me (turns out after living here for going on 6 years now I've determined that this house is actually WAY too large for just me). I found myself increasingly back on the internet searching for bare property out in the wilderness.
One night, I found that property on Craigslist. It was just shy of an acre (divided into two separate lots on either side of the lake), had a dock and small shed, etc. It was even on the same ridge (just opposite side) where my parents had had a cabin in my youth. Needless to say, I was emotionally invested pretty much immediately.
The process was pretty smooth and before I knew it I was back to $1500 payments each month ($300 / month required on 3 year term) paying on a recreational property on a lake where there were no roads and I would have to figure out how to develop the property to live on in the future.
So this left me curiously in a position where I had too much real estate on my hands. But, at about that time, the parents had pretty much decided (or I finally realized) that they did not want to move, which meant I could not expand the business (which mean it would remain stagnate and never produce the lifestyle I was looking for). I had already maximized my pricing strategy and given the industry there was no way to really increase sales further without increasing capacity. There was such an initial financial barrier to that already (and I was bootstrapped for everything) that I pretty much threw my hands up in the air after a down turn one year due to highway construction one summer that cut my revenue by a 1/3rd.
At that point I had a paid-for but unfinished house on the coast, and a property I was currently carrying a $30,000 mortgage on. I needed an out. I was living in an area of the region I despised (did not like the people, the weather, the size of the town [too big], nor did I like living so close to my parents) and had a business that was constrained from growth, which meant I did not make enough money to hire any employees (so I had to work 7 days a week) and basically had a 24/7 job that cost me >$500+ if I wanted to take even a weekend off. I had done it for 6 years by that point and I just wanted out. I was tired of the drama and the limitations and desperately just wanted a weekend to myself.
It took 1 month to find a job on the coast. It was a 30 minute commute from my house, paid quite well for the work, and despite the hitlerish manager I would be under for 2+ years, God some how just numbed me to the mild abuse that came my way (it usually didn't). I received several raises during that first year, to the point that I was making more in my lowly admin position than what could be had anywhere else (of course, this doesn't factor in the associated quality of life costs of company change but I won't go into that here).
For the next 6 years I lived and worked on the coast, made the area my home. If you follow this blog you know that every season I try to make progress on the Eden property. Last summer it took the season to take a tree fall apart (that took out my shed), then tried to build a cover over the existing deck (that worked until the first winter storm tore it down) and so now I'm gearing up for another season with the hopes of building a permanent shelter where the previous dugout had been (pulled that out I think the year before – it was too small for the hammock I sleep in).
What I Would Like to do Now
As I've already stated, the house in town has proven to be quite large for my tastes. I basically live in the front room, using of course the kitchen and bathroom, but that's basically it. The back portion of the house I do not really use at all (2 bedrooms, hallways etc). If I could choose, I would cut the house in half and consolidate the kitchen and bathroom into a much smaller space, if not put it in the front room altogether. Honestly, I really should be living in a 10×10 space (interesting, that's the size of the dugout I hope to build this summer on the Eden property).
So, at this point, the ultimate goal is to hopefully retrieve from the house my initial investment ($35,000) and a sizable amount of the remodel that I've put into it ($5,000). If I could get $40k from the house and walk away from it as it is, I would be thrilled. And, it's the best market to be in right now, with houses being bought within days of listing. Of course, my house is no prize. It sits in an economically depressed area, in a small town, though there is high potential for someone who wants a cheap summer home to scoop it up. Honestly, I really should just clean it up, run a broom through it, and then list it on craigslist for $50k cash and see if anyone bites. I really do not want to carry a contract on it, there's just too much risk in that. I would rather wait for cash and then stick that money in my mattress and live off of it. I got my Social Security email in my inbox the other day and it says I will get $800 / month starting at 62 (I think it would be wise to factor in the 25% reduction speculated would be in place by that point – there's a good chance that it won't be available at all and the whole world collapses into a Mad Max scenario, but….).
A lot will really depend on this summer. If the permanent shelter goes up quick and I can get the wood stove installed and it works well, and if I can get the even larger stove I have earmarked in (if it's even needed), then there is a good chance I will list the house on craigslist at some point this summer or going into the fall. I am convinced that all it will take is surviving one storm in relative safety with no leaks and can stay warm during the day while working on my laptop or reading in my hammock, that I will not look back and will stay at Eden indefinitely. I predict, if I can pull it off, my entire life is going to change this summer heading into next winter (finger's crossed).
That's really what I would like to do at this point. I really do not like splitting my time between two properties. Now, an alternative to this plan would, of course, be if God brings me a wife (I do not actually anticipate this – in fact he seems to be moving me away from earthly marriage toward a deeper relationship with him). But, if he did, a modest, paid for house with huge potential in a remodel would be the perfect fit for the kind of marriage I would want to have. I will go into the details of this in the next section on the remodel.
A Full Remodel Cost
Of course, conventional wisdom would say, "You can't sell your house yet, your remodel is not finished." But, there are some variables at play that make me think it would be better to sell as is than to invest more money.
1. When I purchased the home my father was a part of the remodel. He has been a contractor for most of his life and he was there to oversee the new roof, and much of the main structure inside, including the electrical upgrades, plumbing, etc. But, he turned ill the last few years to the point that now he's fighting for his life so I can't imagine he will be involved any longer (there are other extenuating circumstances that render his participation impossible).
As for myself, I am no contractor or even a handyman. It is one thing to go out into the woods and cobble together a one room shelter that may or may not collapse under its own weight. The only person that will be harmed in the making of that tragedy will be me. But I'm hesitant to do a remodel with me at the helm. Hiring someone to do it is simply out of my budget. I do not have the savings or the cash flow to do that. Plus, there are issues with the potential ROI that make me a little hesitant.
But, say I decided to do a remodel, or say God brings me a wife in the next few months or sometime this summer, and we decide that living in town would be the best option for us, or that we want to raise a family and don't really desire our small kids or pets to be cougar snacks out on the lake. A remodel would be certainly something the two of us could undertake, even without experience, given we have Youtube University. Here are the things I would like to do to complete a full remodel and their associated costs:
1. Full wrap of house + siding in cedar slats ($2000).
2. Full paneling or cedar internal planks ($2000).
3. Vinyl (Already Purchased).
4. Ceiling Tile ($2000).
5. 2nd Heater ($8000?).
Additional if with Wife:
1. French door back bedroom ($600).
2. Subflooring ($500).
3. Bathroom ($1500).
4. Back Bedroom ($1000).
5. Possible Attic ($500).
Without Wife: $14,000 approx.
With Wife: Additional $5000 approx.
Really, I would be looking at around $20,000 for the entire remodel if I were doing it with a wife and with the intention of living in the home ourselves. But I would add another $5000 onto this because if I were living in the home longterm, I would want to rip out all the plumping and start from scratch, put in a single wet wall that was on the same side as the sewer line and make all the plumping ridiculously accessible in case there was trouble in the future.
I would also want to completely redo the bathroom, and maybe even add a second bathroom or put a composting toilet out in the back garden area, just outside the French doors. The bathroom would be extending into the closet behind it, moving the shower back, adding a soak tub and a vanity sink. The shower would have at least a handheld sprayer and a rain overhead.
I would also add a ductless system to the back bedroom (or maybe two heads for one for each bedroom – or just one head in the back bedroom since the middle bedroom is quite small and is pretty well heated with the door open. Adding a through the wall fan to pull wasted heat from the hallway ceiling would work just as well and cost a fraction. Also adding a drop ceiling in the hallway would help as well).
If we decided at some point to have kids there would be a few options, especially as they got older. We could move into the smaller room and let the kids share the large room. Or we could let one kid have the smaller room, we could take the larger room, and then we could remodel the attic over the kitchen into a really nice bedroom. It would be standing room for a kid, but not an adult, though I did use this as my bedroom for one winter and it was pretty great (nice and warm). Technically, there could be enough room for as many kids as we wanted if they had the large back room, or if they shared between the small room and the attic.
If I were doing this remodel with a wife, there would be no timeframe issues since we would just be working on it a little at a time as we lived life (preferably before kids). If I were doing it on my own I would want to finish within a year at most but that is still flexible.
Return on Investment?
Now, would it be worth it for resale? I personally do not think it would. Here's why. Currently the house is listed online as being worth $96,000. I paid $35,000 for it. I have put in probably around $5000 in the roof and the rough-in stuff. Another $7000 for the ductless heating system. If I were to sink another $20,000 into it, that would be, all in, $47,000 investment. The problem I run into is, the house is 800 square foot on a small city lot in a depressed area. No one really wants to live here (except for me) unless you are coming here for work. More people leave this area each year than arrive. The town is dying. There is no fast food to speak of, though the cost of living is relatively low and there are jobs within a 30 minute commute (though they don't pay that well relative).
If I make this investment, then sold it for $96,000, here is the breakdown:
$11,520 for commissions
$7500 closing costs
$12000 on capital gains
=$31000 going to expenses
This would leave me with, at the end of the day, my initial investment of 47,000 + $18,000 for my trouble. It would take at least a year if everything went perfectly (which it never does). Plus there is no guarantee that I could sell a house without a foundation (peer and post) in a depressed area for 100K. I might be wrong, but I just don't see it. Plus, that year of work would be work. Long days, long hours and the work would be, in the end, substandard at best since I would be learning along the way.
If I instead clean up the house as it is, plant a yard and run the weed eater over it just before I'm ready to list it, get the weeds killed back and clean up the yard, and list the property for $60,000 or best offer on craigslist and someone comes out of the woodwork with $40-50K of savings or daddy's money to invest in their first home or can't afford (or don't want) a huge mortgage, this would be ideal. I would be able to sell for cash, pull my initial investment back out that I can use to live off of for the next 15 years, move to the lake, buy a new kayak for the commute to work 2x/wk. I would be set. And this could feasibly happen this summer. It is dependent only on me spending a few weeks at the house getting it cleaned up and presentable.
If it didn't sell on craigslist, I could list it in the fall with the local real estate agent to get a wider audience. There is no telling who could be looking. And pricing it between $40-50k makes it a steal in the current market, even if they have to put in an additional $20k to make it "livable" or turn it into a rental property. It is a 2 bedroom 1 bath. It could fetch $500-$800 / month and would rent out probably in the first week of being listed and would stay rented indefinitely (and before anyone says anything, no, I have no interest in being a landlord. The closest I would come would be carrying the contract for someone who gave me $25,000 down with a short term of 5 years or less and even that I'm not really comfortable with. The house costs me $750 / year in property taxes and $1200 a year in utilities. As long as I am working I can afford to sit on it until the right buyer comes along. I am no landlord).
Conclusion
In the end, as my current circumstances stand, I think the best option will be to spend the next week cleaning the place up, then put in a few hours each weekend fine tuning and, depending on how things go this summer at Eden, put the place up on Craigslist for $60k cash offers only and see what shakes loose. It is a free listing. Costs me nothing. If things go really well at Eden and if I get into fall with no buyer, I could then list it with the real estate company and spend 3 months under contract with them. I would have to set by bottom price higher to cover the extra costs, but it would be worth it if it sold.
I already have plans this next week (while another storm blows through and I can't be out on the lake) to clean out my car, the living room and the kitchen. Sweep the entire house, get rid of cobwebs, etc. At that point I'll be ready to head to the lake the last week in April and get started on winter-roofing paradise.
Until my next update……
---
Excerpt from The Light Aurora:
---
The door's lock released and Dr. Lewis looked around at each of them.
"Stay close, and be ready for anything. I'm not sure if they're all in the Command Center or if they are trying to secure Level 4. Hell, they could all be evacuating."
He stared at Scott as he came up onto the landing.
"Let's go," Scott said.
Dr. Lewis pushed the door open and walked out into the hall, followed by the others – in ones and twos. Level 2 was similar to the other level, with a long corridor, doors on either side, all with security displays recessed into the wall next to them.
But, as they entered the corridor, Scott's breath caught in his throat. As he stood there with the others, he couldn't believe what he was seeing. In front of them, probably no more than a few yards away, were three bodies lying on the floor. One was sitting up against the wall, the side of his face melted, exposing his right eyeball and a good portion of his right skull. Another one was laying face down, his entire back opened up at the spine, as if his spinal cord had been ripped out of him from behind. The last one was a few more feet away from the others, on his back, his eyes seared from his head, black, burnt flesh where his eyes used to be.
The intercom came back to crackling life.
"Professor?" Derrick said over the intercom.
"Don't worry. You can answer," he said. "I can hear you."
Scott looked up, then fixed his gaze on the security camera at the end of the corridor.
"Yes?" Scott finally asked.
There was a pause, static.
"What are you doing, Derrick?" he asked. "Did you do this?"
"Indeed," Derrick said, coming back on.
"Why?"
"They refused to help me."
"What are you trying to do, Derrick?" Scott asked.
There was another pause.
"I want to go home, Professor," the boy said.
"Home?"
"Yes," Derrick said, his tone soaked with some other-worldly confidence that did not belong in an innocent, ten year old boy.
"I want to go home, Professor," he said again. "Would you be interested in coming home with me?"
---
Buy the entire story The Light Aurora today and get ready for the thrill ride of a lifetime! What is this foreign and hostile place these strangers find themselves in? What does it all mean? Will all of them survive?
Click here and grab your copy today! All three books in one!
But, trust me when I say, reading this book will change your life forever.
---