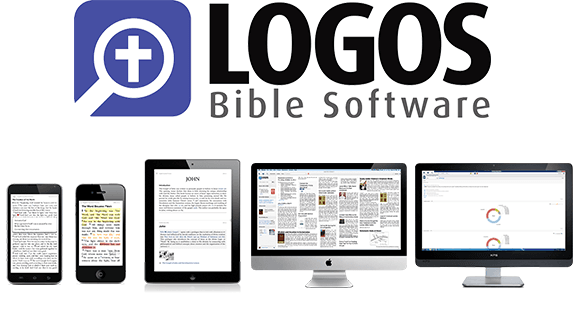 About ten months ago I did a head to head matchup between a paid Bible program and a free one (TheWord). Well, some things have changed since that post.
Long story short, I simply had to walk away from Accordance and leave my $500+ on the table. The program was total and complete trash and their Tech Support was even worse! From the time I first purchased and downloaded the program, it crashed right out of the gate. Tech Support didn't really seem all that interested in helping. Most of the time when I would ask them a question they would send me to the forums online. The people on the forums were often rude. I can't count the number of times I received the same response, "No, you can't do that with Accordance."
It was the worst possible experience I think I've ever had with a computer program before. Certainly the most expensive experience.
So, after walking away $500+ poorer, I decided to try Logos. I'd initially heard negatives about the program so I was hesitant. Plus, I was still reeling from the Accordance-Gate fiasco. But, I took the risk. I downloaded the free copy and purchased a couple Bibles and tried it out.
The first hour turned into the first day, that rolled its way into the first week, and before I realized it, I was back at Logos.com buying a few more items.
Well, flash forward about 8 months and I was finished with my MA degree and recently accepted into a ThD program. In theory, the free program would have worked. I purchased several items that patched holes where I could find them, but it still was a little shaky. There were several features I needed (aka wanted) that required a package upgrade.
I spent several days researching packages, feature sets, book collections. One of the biggest issues I have with Logos is the cost of Commentaries. It's ridiculous. $1500 for a set of books written in the 1800's? Really? I wanted to purchase the Diamond or Collector's Edition but that would cost around $3000-$7000. I don't have that kind of money to spend on books. So I settled or the Essentials package and I downloaded the update yesterday.
So lets talk about LOGOS (and how much better it is than Accordance)!
Continue reading →